This detects pages whose links have been broken and displays them as a list. Only links tracked by the GRED crawler are targeted for Broken Link Detection. Any URL that returns a 404 error response from the server is considered to be a broken link. Only the latest analysis results are displayed.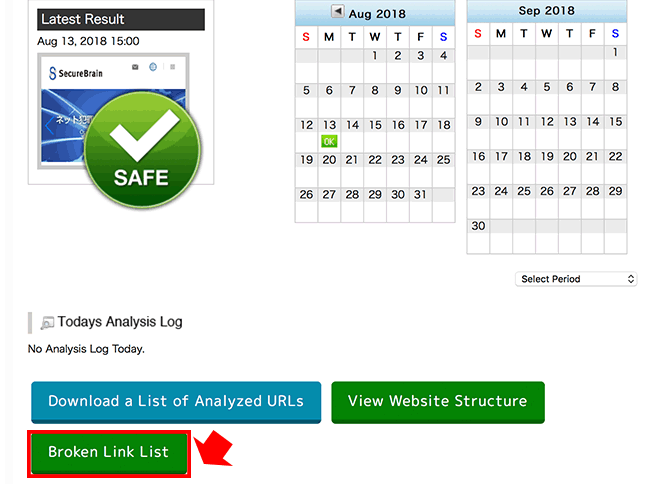 Click "Settings" on the left menu on the top screen, and click "Broken Link Detection Setting" on the option menu to open the "Broken Link Detection Setting" screen. Select "ON" on the following "Broken Link Detection Setting" screen, and click the "Save" button to detect broken links. It will be enabled from the next analysis.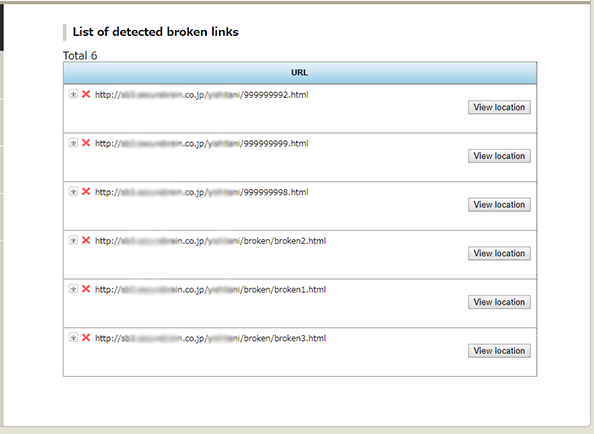 Click the "+" button to display detailed information.
×: URL that has broken link
↑: URL that is linked to an URL with a broken link
Details: Response error code from the server

View locations with broken links: Jumps to the "View Website Structure" page.