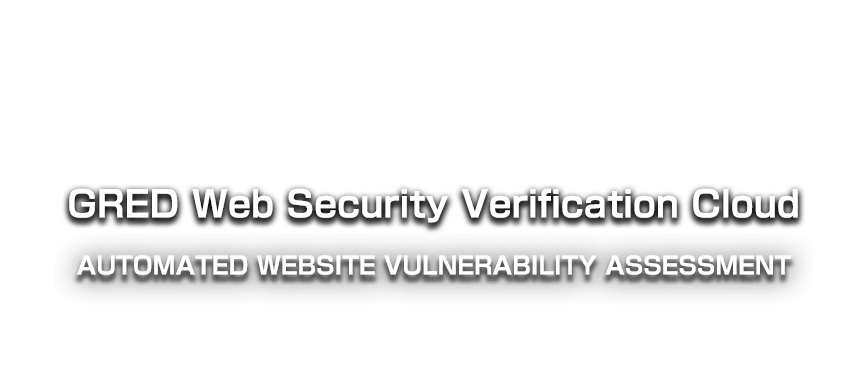 Top
>
GRED Web Security Verification Cloud
Introduction of GRED Web Security Verification Cloud
Websites are constantly under attack and at risk of data breach
This service offers the continuous security measure in the web application by regularly and automatically checking the critical vulnerability risks of the web application. The lead time required to start the service is very short since the service can get started just by registering the targeted URL to verify. Once the service gets started, SecureBrain's system regularly verifies the assessment items and reports the result. When the service finds the vulnerability, it sends the alert email to the administrator who can check the further details about the vulnerability by clicking the URL to access web portal. By regularly verifying and finding vulnerabilities in a timely manner, it becomes possible to take swift countermeasures.
Vulnerability Assessment Challenges

Key Benefits of GRED Web Security Verification Cloud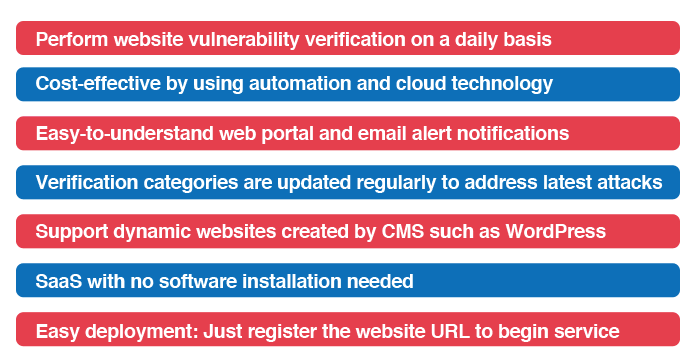 Easy-to-understand web portal
Vulnerability assessment reports can be long and complex. GRED Web Security Verification Cloud provides results in an easy-to-understand web portal that can be easily navigated. The dashboard will provide a color-coded risk level overview with drop-down details. It also keeps an archive of historical results. All reports can be exported in PDF format.
Risk levels are categorized into 4 colors
Green: No vulnerability found.
Yellow: Low risk vulnerability found but not an immediate threat.
Orange: Medium risk vulnerability found that can be a risk when combined with other vulnerability.
Red: High risk vulnerability found and at risk of attack. Requires immediate action.
Assessment Category
・Injection
・Cross-site Scripting
・Weak Authentication
・Weak Encryption
・Vulnerable Server Configuration
・Publish Unnecessary Information
・Known Vulnerabilities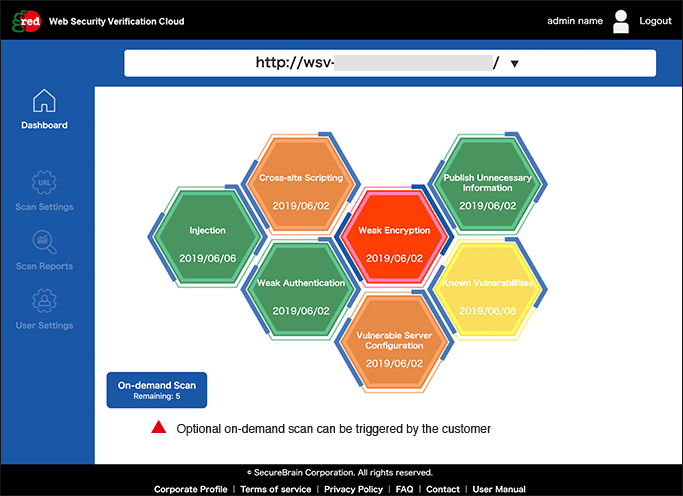 Service Flow