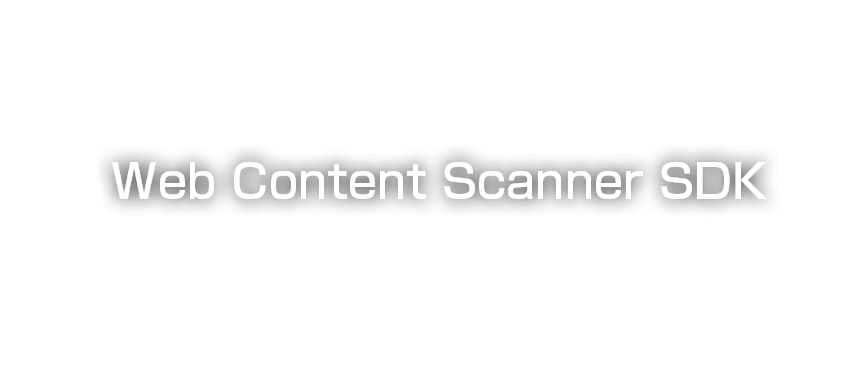 TOP
>
Web Content Scanner SDK
WEB CONTENT SCANNER SDK
Cybercrime web inspection SDK for PCs and Mobile.
Web Content Scanner SDK
Technology to enable your application to inspect Web content against Japanese specific cybercrime.
Japan has a regional specific cybercrime such as "one-click invoicing scam" which is one of the top online extortion technique in Japan.
Also there are phishing scams that target Japanese specific brands and Corporations.

Top web browsers and international security software include protection against cybercrime, but such regional specific cybercrime are often not well covered.
This SDK can offer additional protection for Japanese customers.

Web Content Scanner SDK is a multi-platform library and currently supports Windows, ModernUI (metro), Android and iOS platform.
The SDK consists of the following libraries that have been designed to be used together.
SBAow library: Analyzes website content using scanning engine and detection logic that are focused on text-based web content (i.e. HTML and JavaScript).
CloudScan library: Analyzes websites based on their URLs by using a cloud service operated by SecureBrain Corporation.
All detection signatures reside in the cloud and does not require periodic updates on the client application.
If you are interested in improving detection rates against Japan specific cybercrime by using this SDK or if you would like to use this SDK to add your own region specific threat detection, please contact us for more information.