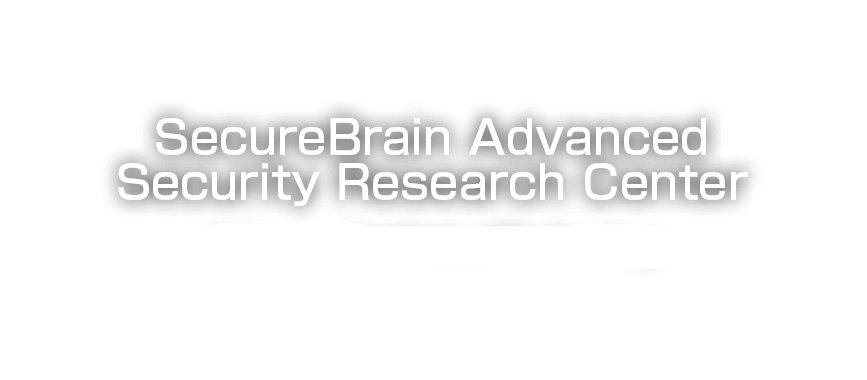 TOP
>
Advanced Security Research Center
Team of Top Security Researchers in Japan
SecureBrain has a team of security researchers that specializes in cyber security and works closely with numerous Japanese government agencies.
The team researches wide range of cyber security topics for both PCs and mobile devices to help secure Japanese enterprise as well as Japanese infrastructure.
SecureBrain has consistently been awarded numerous advanced security research contracts every year by Japanese government agencies including:
National Institute of Information and Communications Technology
Japan Defense Agency
Japan Computer Emergency Response Team Coordination Center
Japan Police
Ministry of Internal Affairs and Communications
Malware Reverse Engineering
There is a wealth of information about malware on the Internet, but some of our customers require more detailed analysis on specific malware threats.

SecureBrain provides malware analysis service to customers that require detailed information of specific malware samples.
We provide full disassembly service for PC and mobile malware.

We also provide customized malware reverse engineering training.
Provide customized malware analysis report on specific malware including full disassemblies and report on its behaviour.
On-site malware analysis service to analyze specific malware for various government agencies.
Often such agencies are unable to provide the malware sample outside of their group, which is why they would require on-site analysis service.
Provide customized malware analysis training to government agencies.